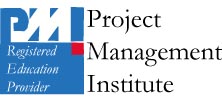 Project Effectiveness Through Leadership and Experience
HomePage| Who We Are | Consulting Services | Education/Training| CBT/IBT | Re-Engineering
WHO WE ARE
Founded in 1988, The Dayton Group (TDG) is a consortium of entrepreneurial principals and associates who are highly experienced project and program management professionals.
Based in Dayton Ohio, TDG provides tailored and customized project management consulting and training services to a range of private sector and government clients at cost effective prices. Key individuals are certified as Project Management Professionals (PMP) by The Project Management Institute (PMI). TDG is a PMI Registered Education Provider offering services consistent with the international project management standards promulgated by PMI.
The principals and associates represent a varied background of leadership experience in both private sector and federal and state government project management. Specialization areas include: New Product Development and Deployment, Information Technology Project Management, Enterprise Process Improvement and Re-Engineering, Education and Training Course Development, and In-Service Support Planning and Logistics Support.
TDG personnel are both experienced project managers and classroom teachers at the college and graduate levels. TDG brings real world experience to the classroom or workshop.

PHONE: 937-746-2298 FAX: 937- 746-2299 E-MAIL: info@thedaytongroup.com
MAIL: 5721 Whispering Way, Springboro, Ohio 45066